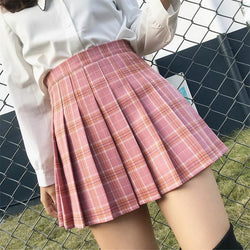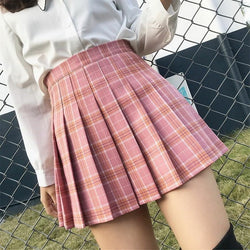 Pleated Mini Tennis Skirt
Everyone can agree no one can put their eyes off of this pleated mini tennis skirt. This timeless piece is both classic and chic. Available in plaid and solid color.
The Tennis Skirt. An American Classic. Stylish, Sexy. Made from a soft material, it flows just right. Fitted throughout, natural waist. It comes with an inner lining short.
Material: Polyester, spandex
Feature: Pleated
Size: XS, S, M, L, XL, XXL