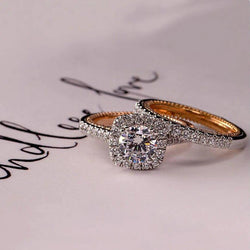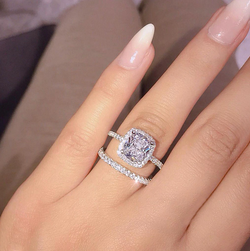 Karoline's Engagement Ring
Karoline's Engagement Ring is both elegant as it is classic in style. This stunning ring is the perfect way to show your loved one how much you care about them! She will absolutely ADORE this ring! Karoline's Engagement Ring comes in five sizes and is made of zinc alloy and crystal materials. Hurry and order yours as stock is limited!

Material: Brass, Cubic Zirconia
SIZE: # 6 7 8 9 10
Don't know your ring size? Use this PDF chart to find it. If you order the wrong size, don't worry. We'll ship you a new one, on us.
"I love everything on your store, the jewelry is absolutely beautiful!"
★★★★★ Amanda S. OR
"Just got mine in the mail and it's so cute! Thank you!!"
★★★★★ Reily F. NV
"Wanted to get something for my girlfriend but ended up getting 5, she loved them all!"
★★★★★ Aaron M. NY